Turkey is a country I love very much. The customer company is a group company from Turkey。They are mainly engaged in pipeline manufacturing industries. Their office is in Istanbul, and the factory is in Mersin. After seeing the welding and positioning equipment being produced in our workshop, they were very satisfied and immediately placed an order with us, including two sets of 80t self-adjusting welding rotator and one set of 5X10 welding manipulator.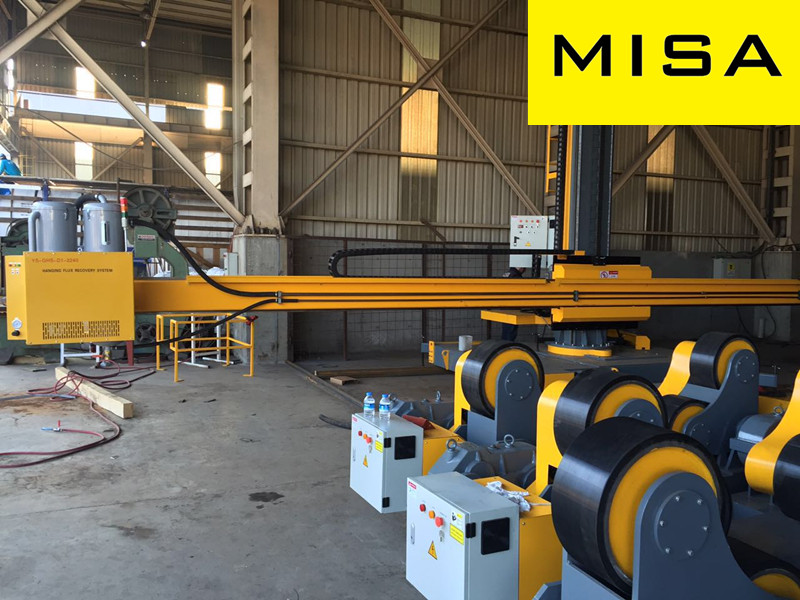 According to customers' requirements, we have equipped Lincoln DC-1000 Submerged arc welding machine with NA-5 Control box and wire feeder for welding manipulator, which is more suitable for out seam welding.For welding rotator, we use polyurethane roller design, which increases the friction between the roller and the workpiece, so that the equipment is temperature resistant, friction resistant and non slip.
In March 2016, We arranged for engineers to install and debug. We are very grateful to Turkish customers for their assistance in our work and care in our life during this period. At the end of our work, we took a look at the beautiful scenery of Mersin. This is a very pleasant cooperation.The customer place another 2 orders for us with 8sets 80ton self-aligning rotator from 2016 to 2017. We believe the business WELD-FAB with them will continue.
Welding manipulator is very common in some large and complex parts welding work. It can weld a variety of complex welds with welding positioner and welding rotator. The welding manipulator is mainly composed of operation device, control device, power source device and process guarantee device. It has the functions of welding speed adjustment, welding operation and welding adjustment; Welding is set on the control box, mainly used to adjust the position of the equipment.According to the function, it can be divided into fixed welding operator, mobile welding operator and rotary welding operator. As a kind of welding auxiliary machine, welding manipulator can select welding system according to user's process requirements. The horizontal arm of the equipment adopts frequency conversion stepless speed regulation, and the speed is stable. The machine head is equipped with an electric cross fine-tuning mechanism to fine tune the welding position. The lifting of the horizontal arm is equipped with an anti chain fracture and sliding safety device, and the column rotation is equipped with a braking device, which is safe and reliable.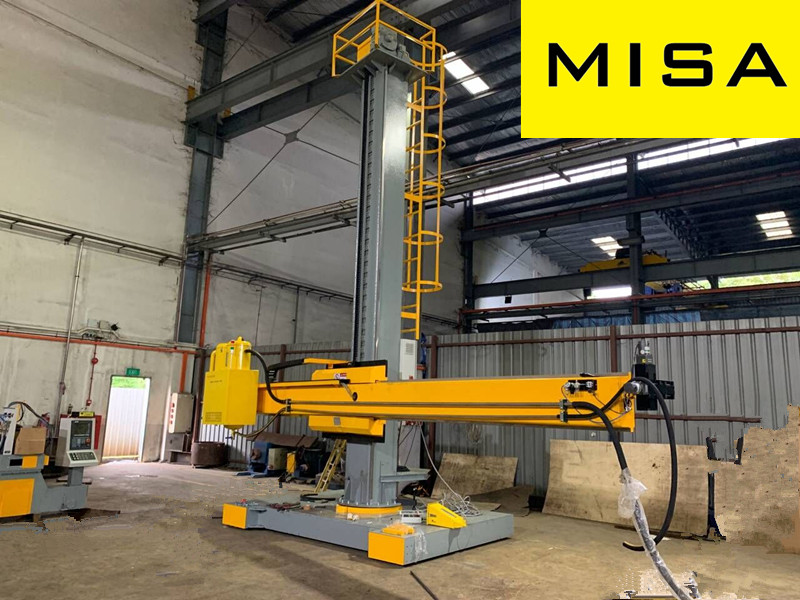 Welding and positioning equipment is suitable for many fields, such as Oceanic Engineering, Pressure vessel, Pipe manufacturing, Wind power Fabrication and so on. MISA WELDING(WUXI)Co;Ltd has been commited to the development and production of welding products, and now the products have been sold all over the world. If you are interested in, welcome here.